Touch Pro, paired with Pro Services, offers a number of enhanced capabilities designed to help you reach your destination easily: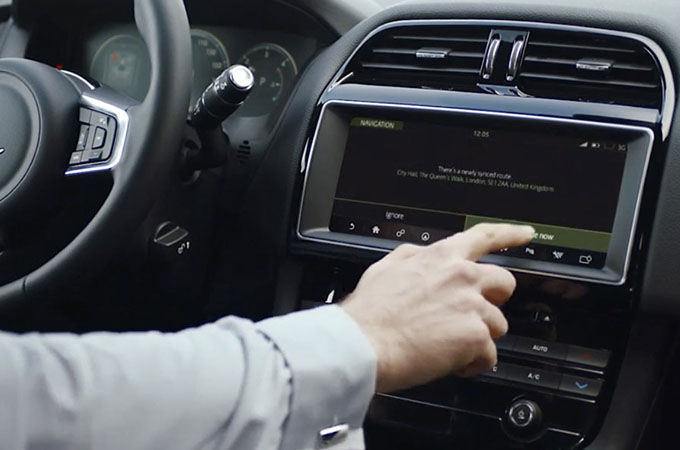 • Avoid traffic congestion with live Real Time Traffic Information
• Navigate from the moment you step outside until you reach your destination with Door-to-Door Routing
• Find places of interest quickly and easily using Online Search from Lonely Planet and other popular travel guides
• See where you are going with photographic from Satellite and Street Level Imagery
• Automatically update contacts with your ETA using Share Estimated Time of Arrival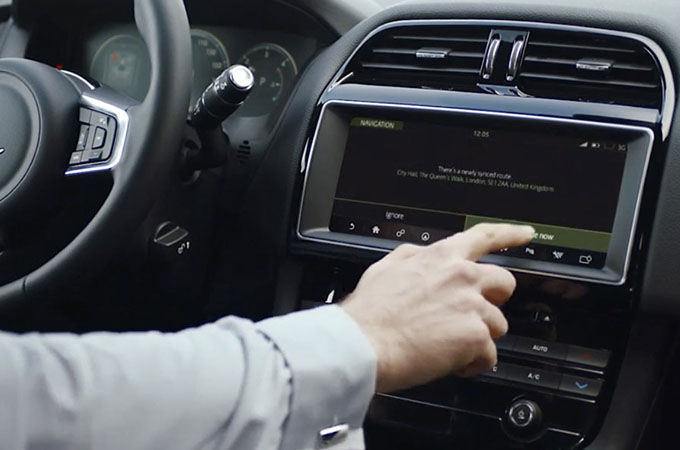 Pro Services provides everything from information based on real-time traffic flow to door-to-door navigation coordinated with your smartphone.


REAL-TIME TRAFFIC FLOW
Real-Time Traffic Flow uses millions of live traffic data feeds to give you the most accurate traffic information on your planned route. With better traffic information, planning, rerouting and completing your journey is more efficient than ever.


DOOR-TO-DOOR ROUTING
The Route Planner App allows you to navigate from door to door. Set your destination from your smartphone and you'll be directed to your car, which will take over navigation. Once you've parked, navigation is handed back to your smartphone, which provides any final public transport and pedestrian directions to your final destination.


CLOUD SYNC
All your routes are automatically synchronised across the Touch Pro vehicle navigation system, the InControl Route Planner App on your smartphone and the Route Planner website.


ONLINE SEARCH
Wherever you are you can search the surrounding area for places of interest. The system accesses resources to deliver information, images and reviews. Navigate straight to them or share them with others directly from the console.


SATELLITE VIEW
There may be times when you want to get the context of your surroundings from overhead. With Connect Pro you can switch to satellite view with a single tap.


STREET LEVEL IMAGERY
To help you recognise your destination as you approach it, the screen can display a 360° degree panoramic street view.


ONLINE ROUTING
While you're on your way to a destination the system monitors live traffic conditions and takes into account typical traffic patterns for that time of day, keeping you on the optimum route.


SHARE ETA
Share your movements and ETA with friends and family. If you're running later than expected Touch Pro can automatically keep them informed by sending updates on your behalf via SMS or email.


PARKING SERVICE
As you approach your destination, Connect Pro can show you where parking is available. Simply tap on your preferred car park and the navigation system updates to direct you to it.


FUEL PRICE SERVICE
When you're going to fill up, Connect Pro not only finds filling stations along your route, but also enables you to compare fuel prices so you can keep your costs down.